Industrial Electrical, Automation & Pneumatics Services
When it comes to industrial electrical service, you need qualified experts with extensive experience in all phases of electrical work. Our electricians have ten or more years of experience in the field, including design, planning, and installation of new electrical automation systems. Diverse Custom Properties also performs electrical restoration caused by catastrophic failure of electrical protection systems and problems caused by power outages.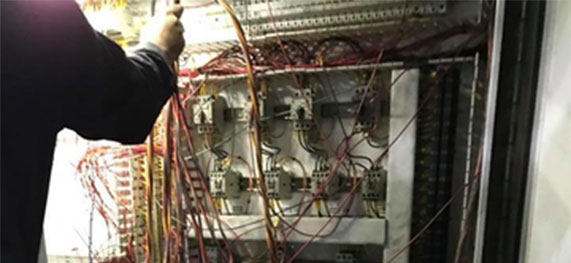 Our electricians perform:
Routing and installation of new industrial electrical systems
Hookups to industrial utility service
Restoration of damaged electrical systems and mechanics
Increased capacity of existing mechanical electrical systems
Wiring in of industrial machinery and equipment
No matter your industrial electrical needs, our certified professional electricians work safely to perform top-quality work that complies with applicable electrical codes.
We handle the complicated electrical automation of any equipment or systems. In order to establish flawless automation systems, an integral electrical process must be implemented. Our automation experts will review your processes and assess the needs and demands of your business and facility to design an automation system that improves efficiency and eliminates error. We execute this electrical automation as it relates to pneumatic equipment, and virtually any other equipment and systems.
To learn more about our Industrial Electrical services, contact us today!
Copyright © 2023 Diverse Construction. All Rights Reserved.