Professional Roll-Off Dumpster Rentals in Ardmore, OK
Looking for roll off dumpster rentals to fit the demands of your worksite in and around the Ardmore, OK area? Whether you rent one small dumpster or a dozen of various sizes, Diverse Construction provides transportation to the site and take care of dumping for you. Pickup and delivery can be scheduled around the specific needs of your project, at a frequency that matches your workers' pace to ensure your project movies forward without any hitches.
Materials We Provide Roll Off Services For Include:
Oilfield Debris
Sand, Gravel, & Rock
Construction Debris
Fill Dirt
Broken Concrete
Broken Asphalt
Metal Scraps
Wood Waste
Solid Food Waste
Glass
Non-Hazardous Industrial Waste
What Size Roll-Off Dumpster Rental Do I Need?
Selecting the right size roll off dumpster for your Ardmore, OK construction project saves you time and hassle in the long run. Know what capacity you need so your jobsite is prepared to take on the waste removal needs of your project.

10 Yard
Our 10 yard roll off dumpsters can be filled with the equivalent of 4 pickup trucks' worth of waste materials. This size dumpster rental is typically adequate for smaller remodeling, cleanout, and roofing projects.

20 Yard Our 20 yard roll off dumpsters hold about 8 pickup trucks' worth of waste materials. This is approximately the equivalent of a large home flooring removal project, a large cleanout, and larger roofing and decking removals.

25 Yard Our 25 yard roll off dumpsters can hold approximately 10 pickup trucks' worth of waste materials. Use this size container for small combination projects, small home additions, and deck removal projects in excess of 400 square feet.

30 Yard Our 30 yard roll off dumpster has a capacity equal to about 12 pickup trucks' worth of waste materials. This size dumpster to rent is usually adequate for use on larger home additions as well as new home construction, window or siding replacements on mid-sized homes, as well as garage demos.

40 Yard Our 40 yard roll off dumpster holds the equivalent of 16 pickup trucks' worth of waste materials for your jobsite. These containers are typically adequate to handle the waste removal needs of larger residential renovation and construction projects as well as window or siding replacements for larger residences.

50 Yard Our 50 yard roll off dumpsters provide a capacity equal to about 20 pickup trucks' worth of waste materials. Use this size of dumpster to rent for commercial cleanouts and construction projects, as well as larger combination projects.
Dumpster Sizes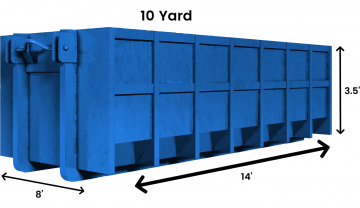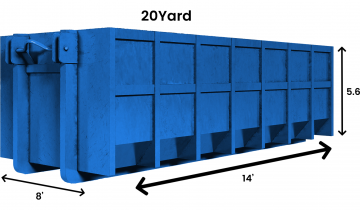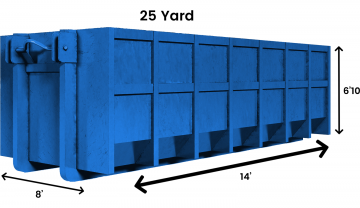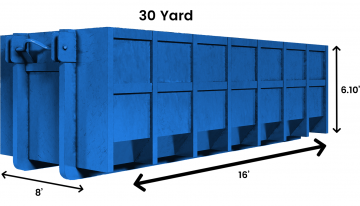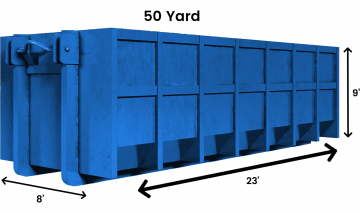 Why Choose Us?
Making sure you choose the right roll off dumpster rental service for your project is one of the most important steps in ensuring a smooth worksite experience. At Diverse Construction, we have both the experience and the equipment to make sure that happens.We have small roll offs in the 10-yard range that are perfect for the lone contractor working on a small site. We also have roll offs as large as 50 yards for much larger sites. Plus, you can always opt for more than one dumpster, so we know we can meet your site's requirements no matter how large or small.
Our experienced drivers deliver and retrieve whatever roll offs your site uses so you and your team don't have to worry about it. That makes for seamless waste removal at your project site.
We have plenty of firsthand experience as well as the infrastructure to help keep our dumpster rental costs efficient and affordable.
What are you waiting for? Get started with Diverse Construction right now.
Copyright © 2023 Diverse Construction. All Rights Reserved.